Dissemination Event: CPIA Napoli Città 2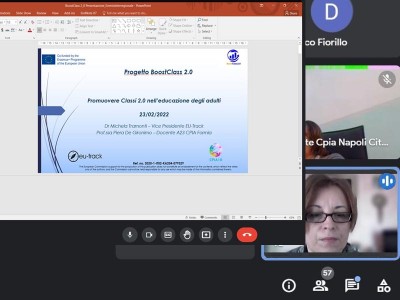 CPIA 10 FORMIA and EU-Track presented BoostClass 2.0 project with the speech titled "Promuovere Classi 2.0 nell'Educazione degli adulti".
The event was organized by CPIA Napoli Città 2 in collaboration with CPIA Napoli Provincia 1 and CPIA Avellino. The aim was to disseminate and promote Erasmus+ projects at the interregional level.
The numerous participants came from several Italian Regions, mainly Campania, Lazio, Calabria and Umbria.